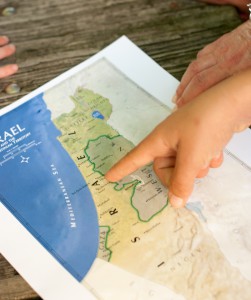 For a series of maps of Israel, see the Perry-Castañeda Library Map Collection at the University of Texas. Most of the maps in the collection are official U.S. government documents prepared by the Central Intelligence Agency. Of particular interest is a grouping of six historical maps. These include:
Israel in Biblical Times (David's Kingdom c. 970 bce Solomon's Kingdom c. 930 bce)
Israel in Biblical Times (Hasmonean Kingdom under the Maccabees 167-142 bce)
Palestine British Mandate 1920-1948 ce
Palestine U.N. Partition Plan 1947 ce
Israel 1949-1967 ce
Israel and Occupied Territory since June 10, 1967 ce
For an atlas of thirty-one maps on humanitarian issues facing Palestinians in the occupied Palestinian territories, see the Humanitarian Atlas (December 2012). This atlas was published by the United Nations Office for the Coordination of Humanitarian Affairs: Occupied Palestinian Territories.